Support EBNS
All interested in supporting EBNS are invited to our September 28th 2017 "Five Guy" fundraiser.  Order food at the Henrietta Five Guys between 5-10pm on September 28th and 20% of your bill will be donated to EBNS and Kindergarten!  Make sure to state that you are with EBNS in order for us to benefit from this fantastic event.
Make a donation to EBNS on
Go Fund Me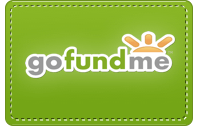 Coming Soon:
Make paypal donation
Amazon Smile Signup Button
EBNS Store to buy t-shirts, carwash tickets, and more!